This one just fell into my lap. It is dangerous to browse eBay. I was idly killing time when I came across an ad for a Selmer "Eb soprano". I thought it was a typo, especially because listed was a Modèle 26 instrument, made in 1926. I had never seen a Selmer sopranino before the famous Mark VI; surely this must be a Bb soprano?
First to good old Google–nothing listed at all for a Selmer 'nino prior to the six. Time to dig deeper. Luckily the seller had included good pictures, but without anything to indicate scale. Well, it could be a Bb soprano, but only keyed up to high Eb, whereas Selmer had gone to high F on sops with the introduction of the Modèle 26…More searching….now I wanted to find pictures of the 26 soprano for comparison. Hard to tell…could this be transitional? I did not want to hit the "Buy it Now" button and find out I made a horrible mistake…I don't need another Bb soprano…
Finally what clinched it for me was the relative size of the pearls on the lower keys. On the 26 soprano there was much more keycup around the pearls. The size of pearls is pretty much fixed. On the pictures of the "Eb soprano", the pearl touches almost covered the entire key. This must be a sopranino! But a Modèle 26 sopranino? I held my breath and hit "Buy it Now".
Later I found one reference to a Balanced Action sopranino, labeled "excpetionally rare". And eventually I was led by Pete at the Woodwind Forum to a link to one other known Modèle 26 sopranino, on offer in 2006. There must be others, but I can find no other reference anywhere.
The one I bought is a one-owner horn, exceptionally well cared-for. My friend and sax expert Randy Emerick says that the lacquer must not be original, because lacquer was not used on saxes until the early 1930's. It is what is called a "first lacquer", done afterwards. In any case it is beautifully done, and it still holds up surprisingly well.
And it plays well as well! I am not much of a 'nino player, but the intonation is good, and I am even getting to the top now with some regularity :~)
Here are some pictures of this beautiful little brass mosquito: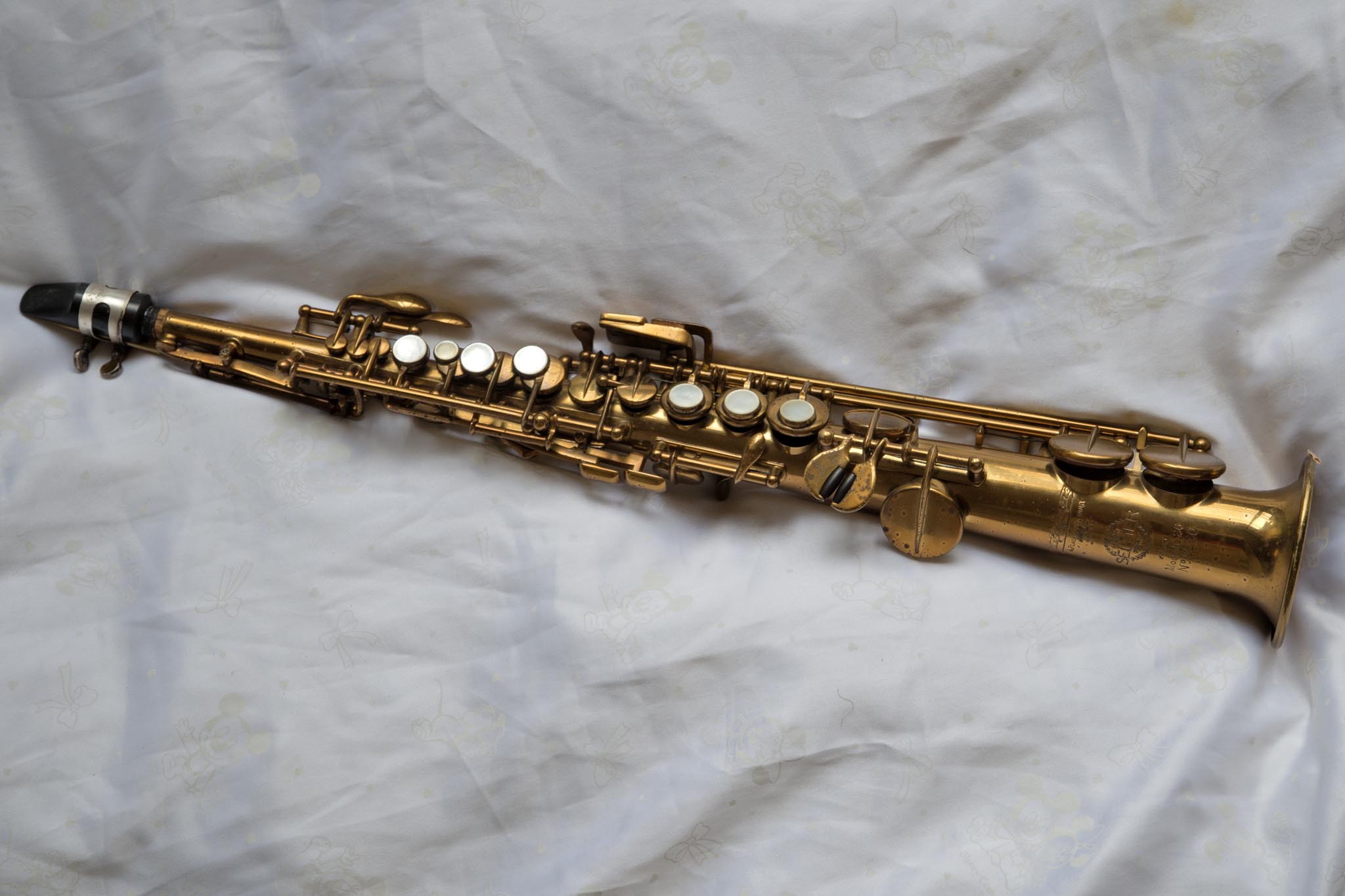 The horn is basically pristine–not a dent or a ding anywhere, although there is a strange thing: the back of the horn is straight, but the front, where the tone holes lie, flares outward. At first I thought this was a "banana bend" but now I believe it is the original shape. Either the horn came off the madrel this way, or it is an actual example of the mythical "parabolic cone" that Sax talked about. It exactly matches the shape that Jaap Kool described when talking about Sax's parabolic bore.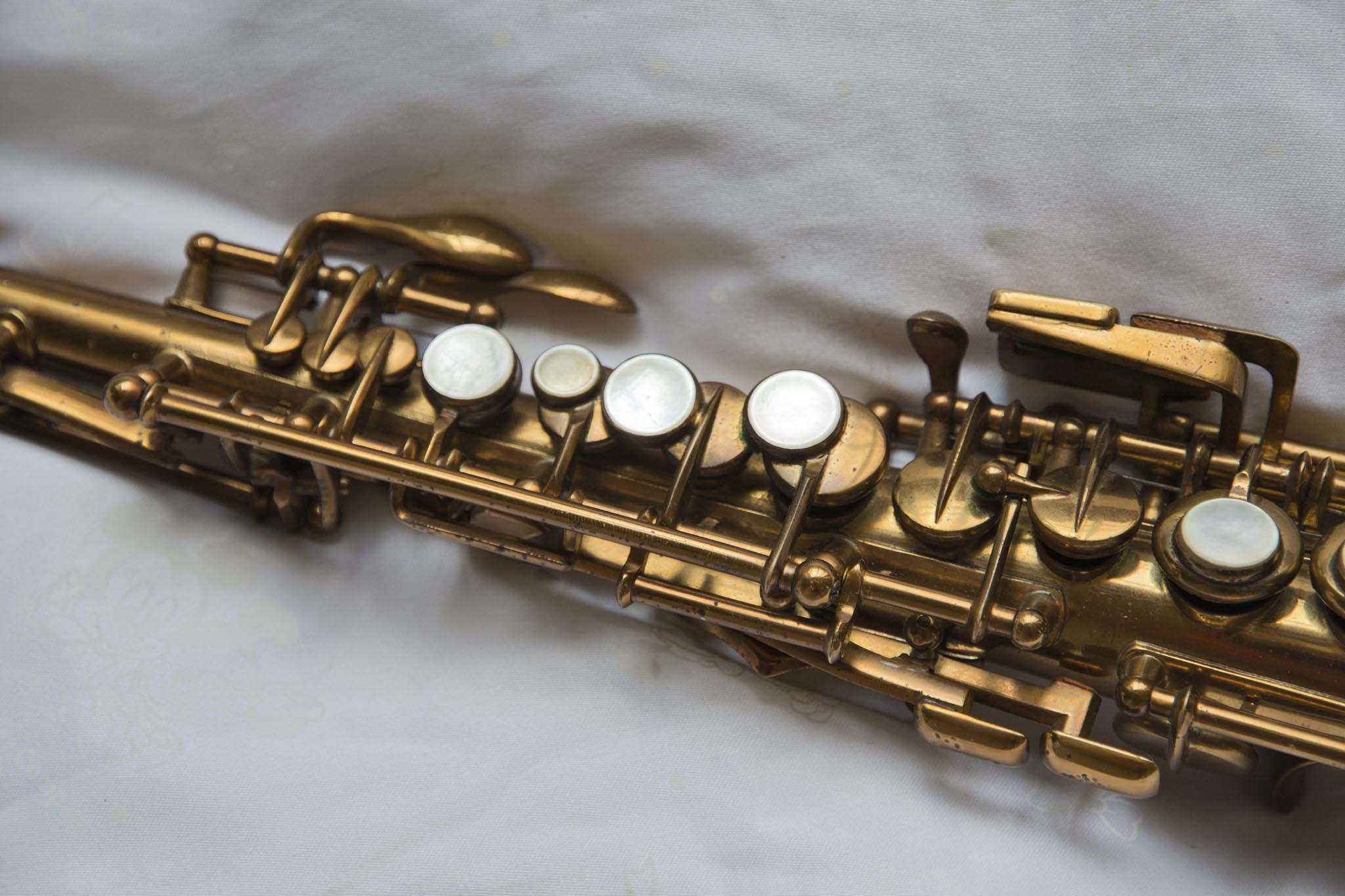 Upper stack. No wear on the pearls at all–the horn has not seen much use it seems
Lower stack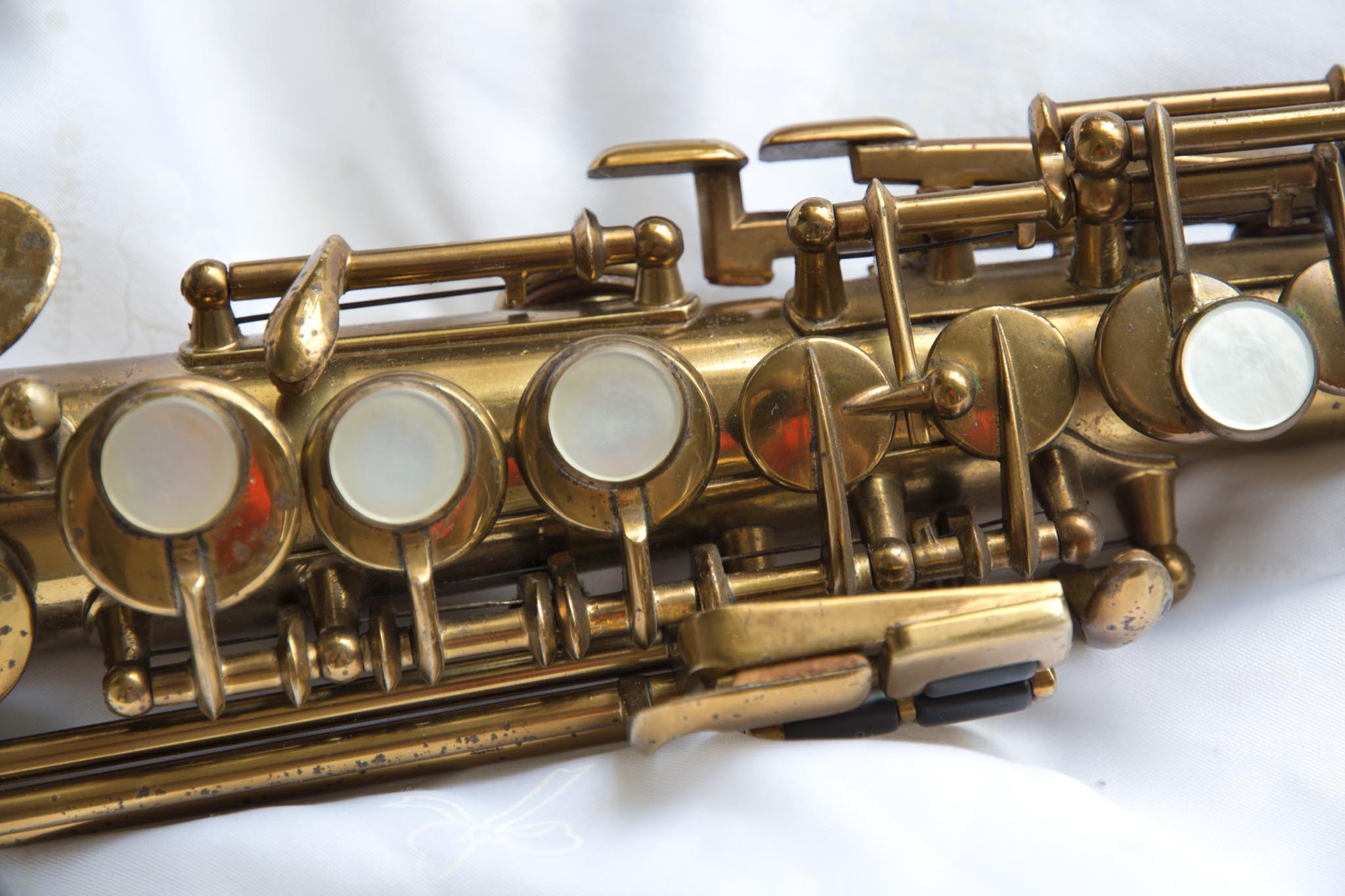 Lower stack detail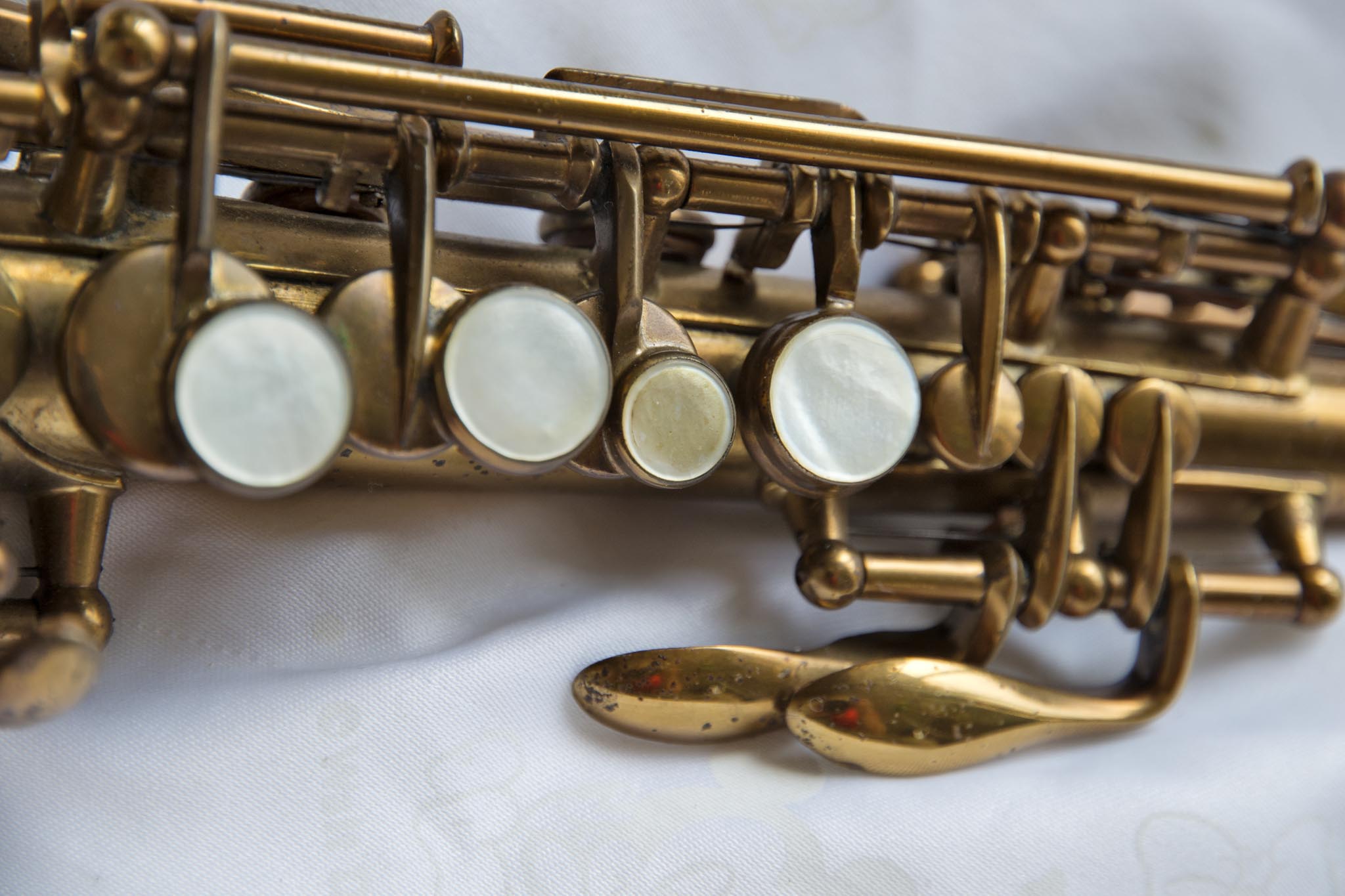 Upper stack detail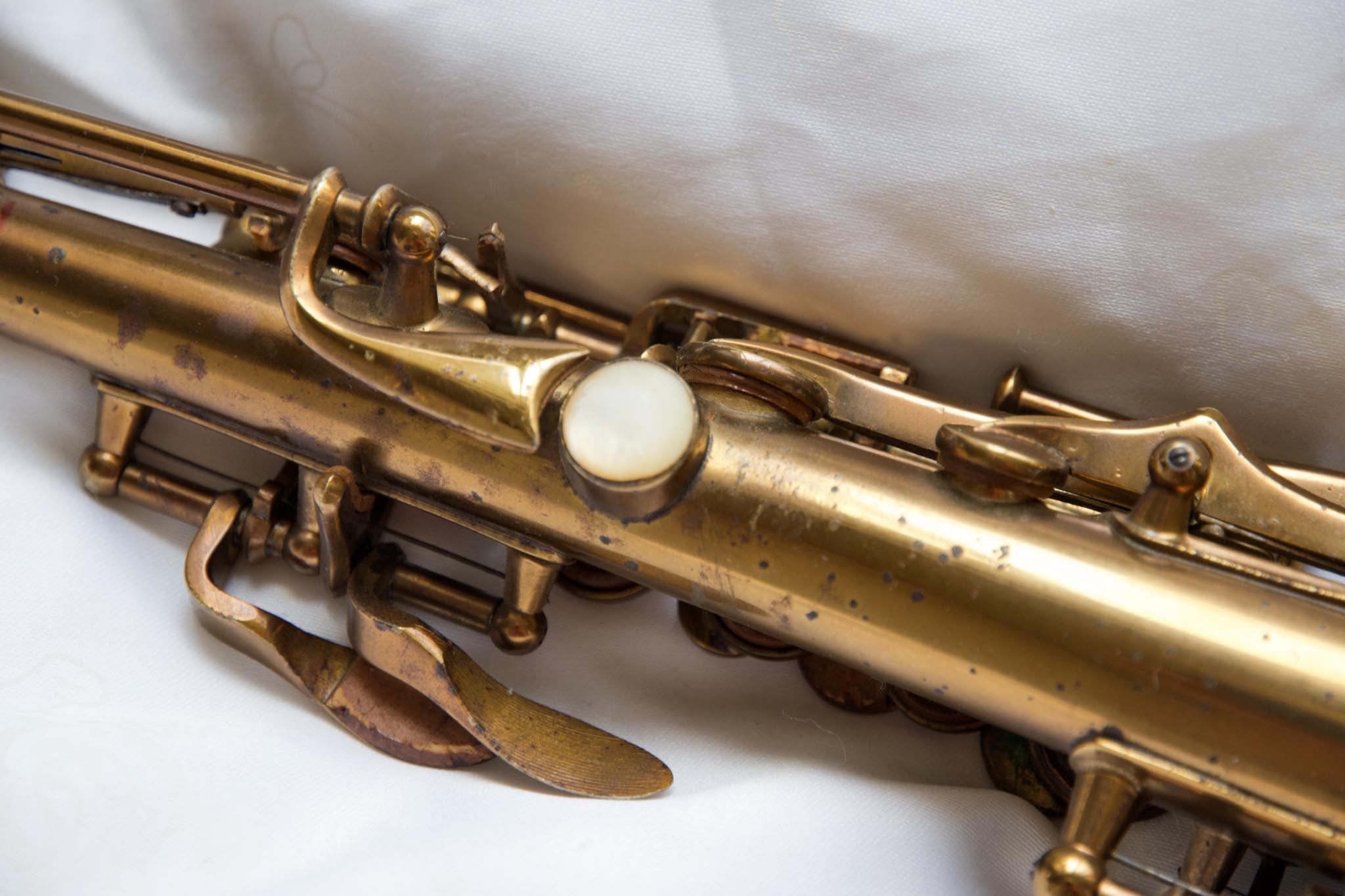 Thumb key
LH pinky cluster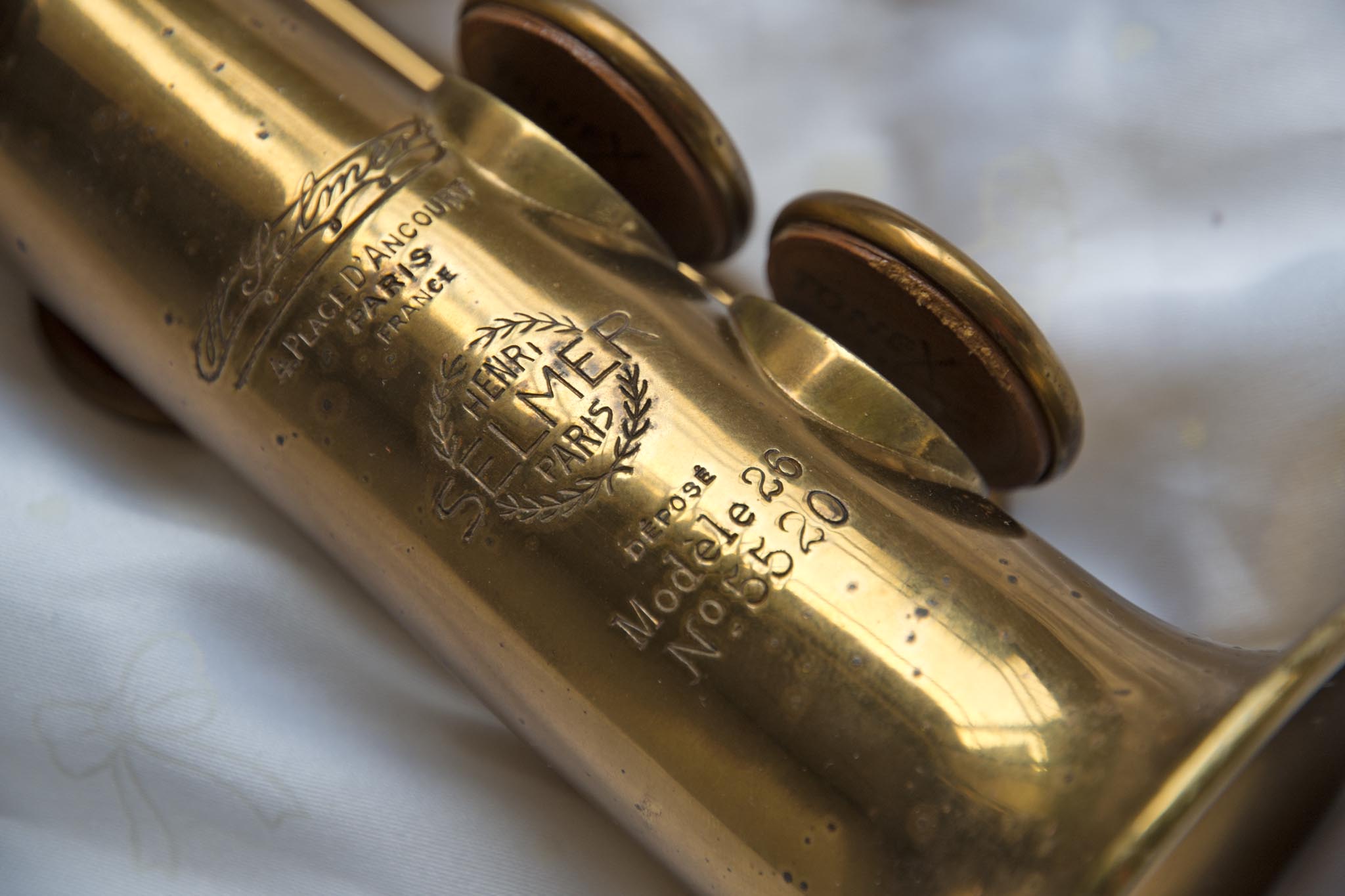 Selmer stamp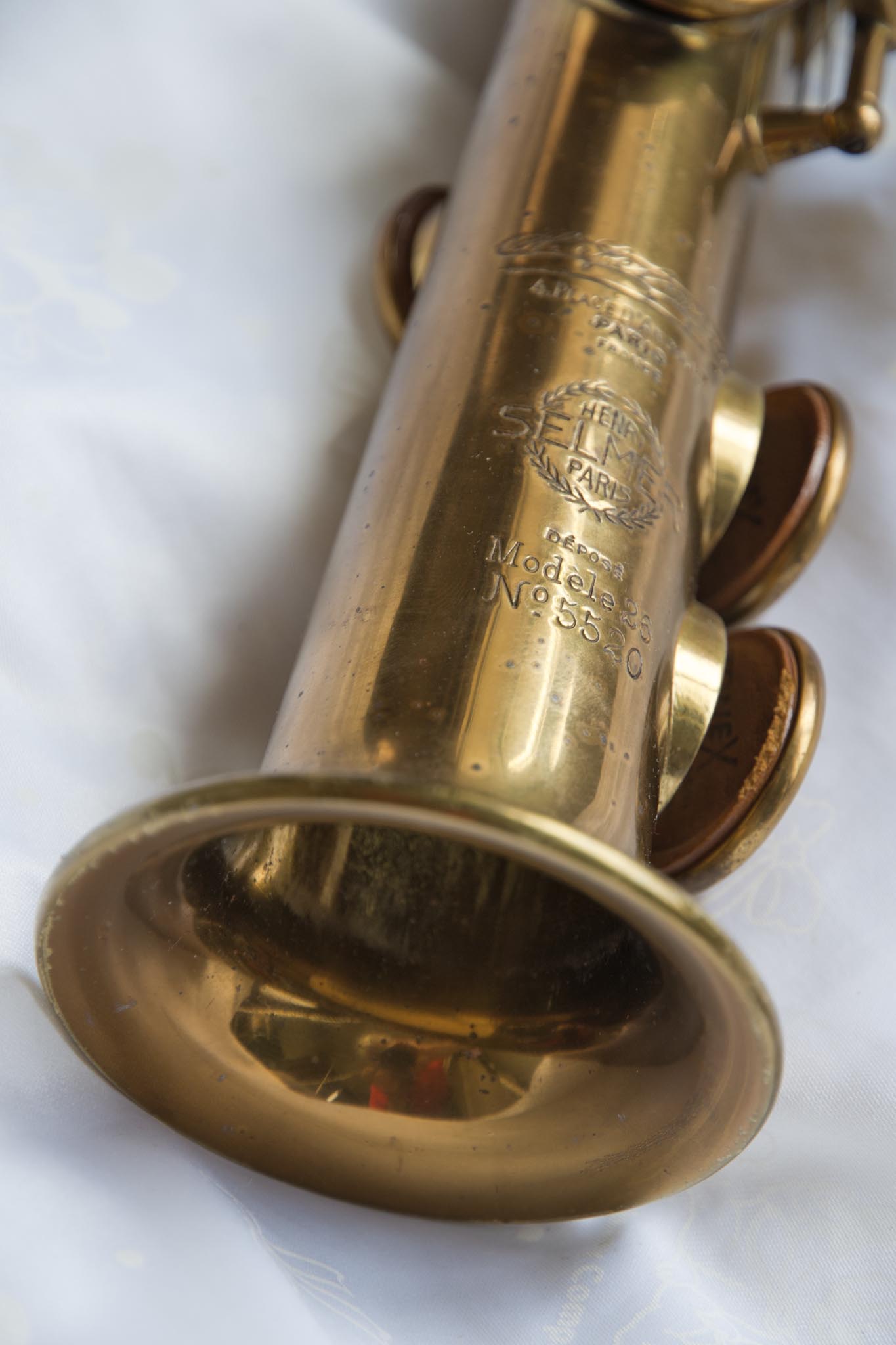 Bell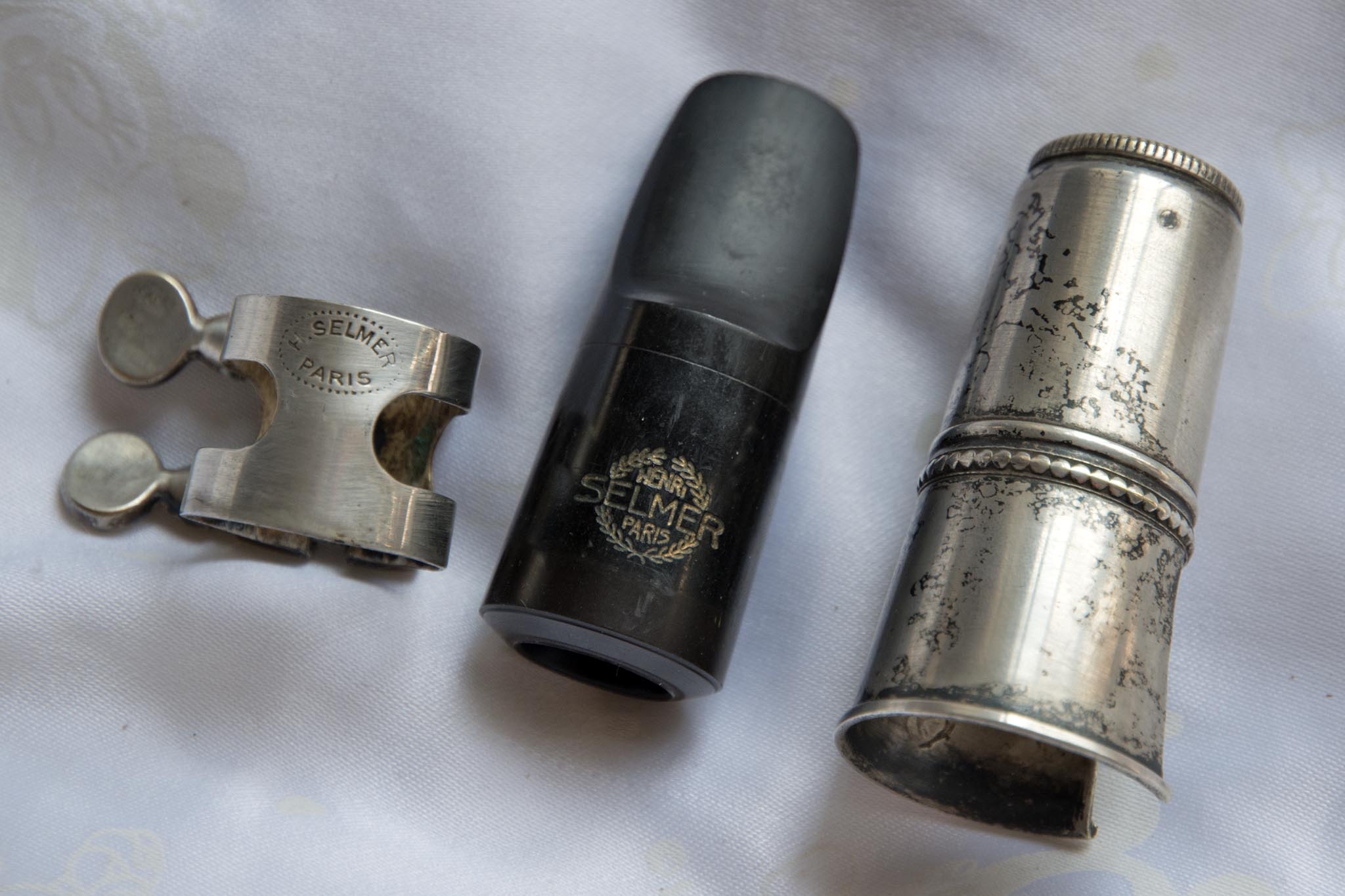 Mouthpiece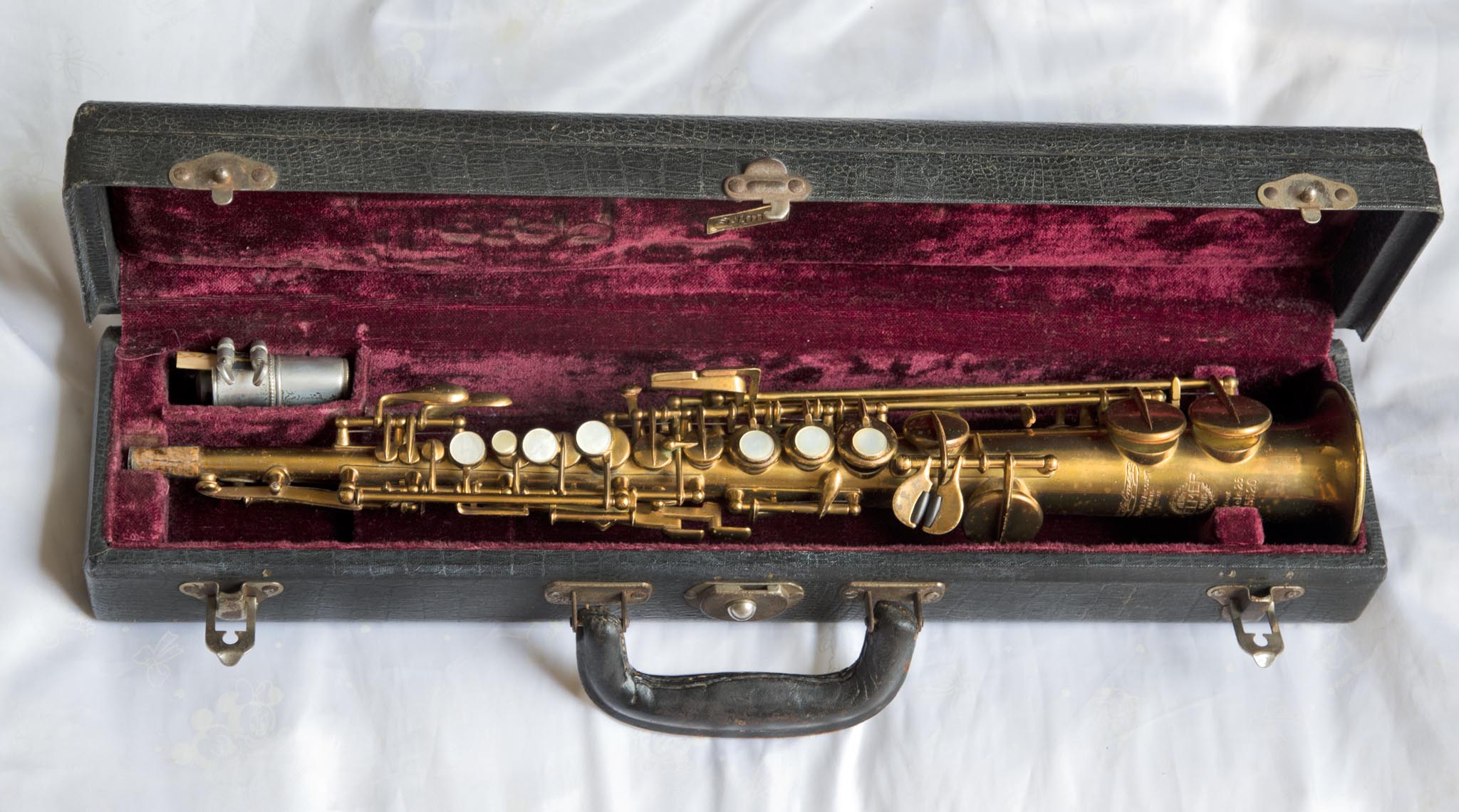 Even the case is in good shape!